Toilet Repair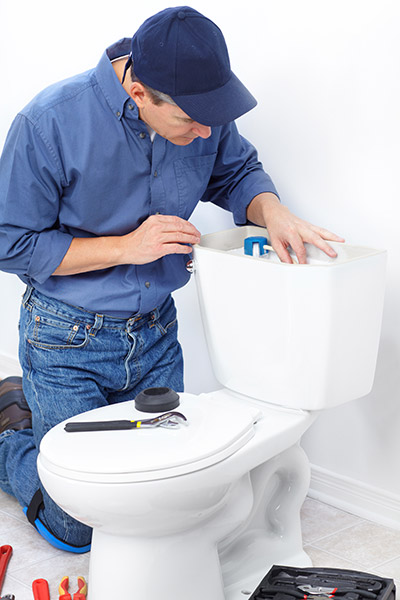 When it comes to toilets, most people just take them for granted. They ensure the installations are clean, but very few people worry about their maintenance and care. Toilets are high-use features and so they also tend to get worn out sooner than other plumbing installations. It's not uncommon to suddenly find that the toilet is backing up or that there is a leak in the toilet.
And if and when issues such as these occur, it becomes very important to get them fixed without delay. The minute you defer getting this type of issue fixed, the more it gets aggravated. This is why it's important to keep handy the number of a credible and professional plumbing contractor.
Right Mark is a company that has been providing high grade plumbing solutions to residential and commercial customers in and around Minneapolis, Edina, Eden Prairie, Buffalo, Maple Grove as well as in Minnetonka, Rockford, Medina, Montrose, Monticello,
Some Common Toilet Issues
Even though toilet plumbing issues are quite common, the systems themselves are quite complex and sophisticated. It's generally misuse that causes issues in these installations. The different types of common toilet issues are:
Leaking Toilet – These can be a major nuisance as it leads to significant wastage of water. If you leave this unchecked, it will result in high water bills and the problem will only worsen over time. Its best to call in the plumbing professionals without delay and get the leaking toilet fixed


Water on the Floor – This is a sign of a toilet leak and it's important that you address this quickly. If you don't do that, the constant water flow can only damage the subfloor and waterproofing.


Toilet Won't Flush – If your toilet doesn't flush, the problem lies with the tank mechanism and it's important that you get it fixed without delay.


Toilet Doesn't Flush Fully – This typically happens because there is a slack in the lift chain in the flush, incorrect flapper installation or low water level.


Slow-Filling Toilet – This occurs when there isn't a sufficient amount of water in the toilet. The water supply & the toilet's valve parts will have to be checked


Choose a Local, Experienced Plumber
The other common issues that crop up in toilets are noisy toilet and toilet clogs, a stuck toilet handle as well as blockages etc. An expert plumber will always be able to quickly identify what the root cause of the problem is and will fix the issue quickly and efficiently.
A good plumbing company will always provide you and upfront quote for the job, use the best materials and provide guarantees for their workmanship. Look for a company that will provide high quality at reasonable toilet repair cost.
The company should also be insured, bonded and licensed as this will ensure they are credible professionals that will be able to provide quality solutions. Opt for the services of a good local plumbing company like Right Mark that will ensure you get the kind of services you need at a cost that fits perfectly into your budget.
"MORE ARTICLES"
Plumber
Water Heater Repair
Clogged Drains
Drain Cleaning
Plumbing Services
We Provide Services to the Following Cities and Towns in MN: