Toilets and Faucets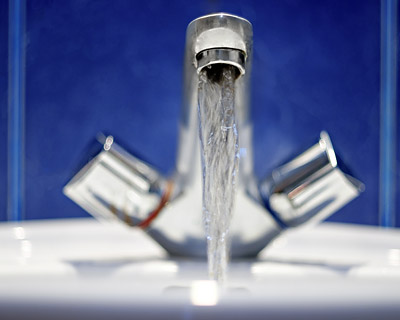 There are a range of plumbing issues that can be considered to be "severe" and which have to be dealt with immediately. However, there are times when even seemingly minor issues such as toilet and faucet repairs can turn into more complex ones. When it comes to plumbing problems, its best to fix them as soon as possible as this saves you time, trouble and expense in the long term.
We at Right Mark are one of the most reputed plumbing companies in Minneapolis and St Paul; we also serve customers across Edina, and Eden Prairie. As part of our general plumbing services, we also handle installation and repair of faucets & toilets. These are some of the most common plumbing problems people have to deal with.
When there is any leak from a faucet or toilet, it poses a risk of flooding which in turn can cause water damage as well. It's not uncommon for people to experience minor water leaks escalating into major ones; in these cases, carpets, flooring and cabinets can get damaged which will mean an additional expense for you.
We have highly experienced, skilled, licensed and insured plumbers on board that can tackle all types of plumbing jobs. We can handle installation and repair of toilets and faucets. Regardless of the scope of the job, we will handle the job in an expert manner and to your 100% satisfaction. Our company uses only the best, high-quality materials ensures that the workmanship is of the highest grade as well. We never cut corners in our work and maintain very reasonable plumbing repair cost.
Toilet Installation and Repair
If you find that your toilet is leaking constantly or that it isn't functioning the way it should, simply give us a call and we will send out a competent plumbing professional over to your location. He will identify whether repairing it is possible and worth the cost; and will give you a quote for both. Once you give your approval, the work will be competed quickly, efficiently and cost-effectively. Our plumbers also ensure the place is left neat and clean once the work is over.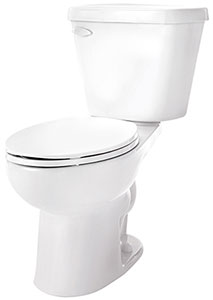 Water Saving Comfort Height Toilets
Our Gerber Viper toilets are two inches taller than other models making it both easier on your knees and hips and more comfortable. The Viper tank, being tall and narrow, optimises flush speed. The Viper also does a great job of cleaning the bowl after every flush with powerful front rim jets.
Faucet Installation and Repair
As mentioned earlier, this is a common issue and could be caused by:
The aerator is at fault and its threads may be corroded or worn
The handle may be cracked and discolored and the finish may be worn out
Time related wear and tear; and replacing screws, O-rings, the valve assembly, clips etc might not solve the problem at all.
At times, when repairing a faucet isn't going to solve the issue, our plumber will give you a very objective opinion and tell you that only a replacement of faucet will solve the issue and you will be provided a quote for it too. Once you approve the quote, our plumber will complete the work quickly, and do it right the first time around.
For more information, call Right Mark at 952-758-6237. You could send us your queries via this Web form too.
We Provide Services to the Following Cities and Towns in MN: