Plumbing Tips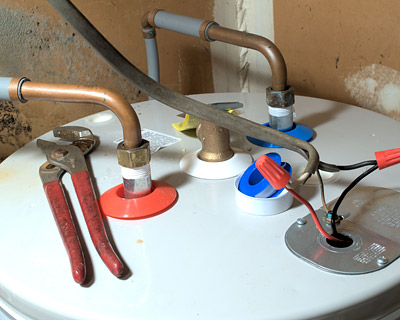 We at Right Mark always recommend that property owners should hire a plumber to tackle all types of plumbing issues that might arise on their premises in Minneapolis and St Paul; however it's quite possible for you to handle small and simple plumbing tasks on your own. Many of our customers in Edina, and Eden Prairie have benefited from these plumbing tips that are helpful in repairing clogged drains, minor leaks and drips in your home:
Kitchen sink's sprayer gets stuck - This is a very easy plumbing repair job you can easily handle yourself. You will find there are a large number of pipes installed under the kitchen sink. At times, the hose that connects to your kitchen sink sprayer may catch onto the water shut-off valve. This problem is very simple to fix. Just slip some ½" foam pipe insulation over all the valves as well as the pipes.


Perpetually running toilet - This results in a significant amount of water wastage and if it's not fixed in time, can increase your water bills. If the toilet is running constantly, it probably means the water valve just doesn't get shut-off completely. You should just check the flapper or ball to see whether it's completely closed. At times, the chain could be excessively tight. It's a good idea to check if the water level has been set higher than the toilet's overflow pipe. If that is the case, you only have to loosen it a bit.


Kitchen sink backs up - If you have a garbage disposal fitted in the kitchen sink, there is a possibility it may be clogged with small bits of vegetables or grease from the food you have discarded. Before you try to unclog it, switch off the power to the unit right at the circuit box.

Now use a pair of tongs/long-handled spoon, and simply pull out the debris. It's important that you don't put your hand into the garbage disposal. Keep the hot water running for just a minute & then turn the power on. Now run some cold water and check whether the clog has gone.

In case the sink doesn't have a garbage disposal unit, use a plunger to see whether you are able to free the clog. In case this doesn't work, you just might have to call us in to fix the problem. In the future, it's best to avoid clogged drains by:



Not pouring grease down the sink
Not discarding stringy food into the garbage disposal
Its best to avoid discarding foods such as asparagus, celery, corn husks and meat



Leaky pipe - In case you notice a minor leak in the pipe, just turns off the water supply to that pipe. Then wrap a rubber sheet on the segment that's leaking. Use a sleeve clamp to tighten the rubber. Once you have stopped the leak, its best to call us in to fix it permanently.


While plumbing jobs may seem difficult to handle, you can easily handle these simple problems on your own. If you aren't too inclined to do this or aren't confident that you'd get it right, simply call Right Mark at 952-758-6237. You could send us your queries via this Web form too.
We Provide Services to the Following Cities and Towns in MN: