Plumbing Services
At RighMark Plumbing we provide our clients with the following services: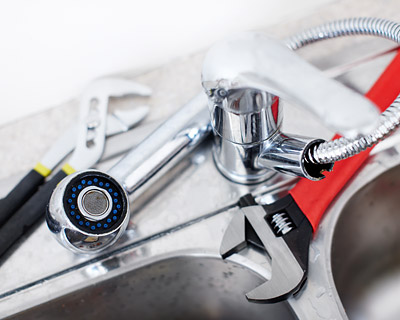 RPZ Backflow Testing
It really is important that you get your RPZ backflow valves tested regularly and even perhaps every year. This is recommended because the last thing you want is your drinking water to be contaminated by any chemicals or other toxic elements. Contact us today and we will send one of our professionals out to test your system!
Read More About RPZ Backflow Testing »
Plumbing Repairs
Some of the general plumbing repair services that we offer our clients include broken faucets, clearing blocked drains, grease trap repairs, hot water repairs, faucets, toilets, sewer pipes, gas leaks, noisy plumbing and so much more. Let us get your plumbing problems fixed and in perfect working order by some of the best in the business!
Read More About General Plumbing Repairs »
Hot Water Heaters
Every home has some type or hot water heater system that allows you to have those nice hot showers. We understand the importance of hot water for each and every household and that is why we provide prompt repair services for your hot water heater issues!
Read More About Hot Water Heaters »
Sump Pumps
We offer the installation, repair, replacement and maintenance of sump pumps. The role of a sump pump is to help with eliminating flooding by getting rid of that ground water that can seep under the foundation and cause some real damage to any property.
Read More About Sump Pumps »
Toilets & Faucets
When it comes to your toilets and faucets there are a number of things that could go wrong and need some professional help at some stage. So why not contact the experienced team here at RightMark Plumbing for all your toilet and faucet needs!
Read More About Toilets & Faucets »
Gas Piping
If you have noticed some irregularities with your gas appliances then don't hesitate to give us a call today. We will send out one of our highly trained plumbers to take a look and give you some options on what is the most cost-effective solution!
Read More About Gas Piping »
Water Softeners
You may need to have a water softener system installed if you have noticed some of the signs of hard water. These include leaks, blockages and residue in your sinks, bathtubs and toilets that look like stains. You may need a water softener system installed or maybe you need some repairs to your existing system?
Read More About Water Softeners »
Hydronic Heating
Hydronic heating is where hot liquid is pumped through a piping system that is usually installed in your foundation and into baseboard heaters or radiators to increase the temperature. We offer repairs and maintenance services for hydronic heating systems.
Read More About Hydronic Heating »
Boiler Replacements
If you have an old boiler that you think is in need of some repairs or replacements then don't hesitate to contact us here at RightMark Plumbing and we will come out and inspect your boiler for you. We will offer you some cost-effective solutions to get your system up and running efficiently again!
Read More About Boiler Replacement »
Sewer Drain Cleaning
Let our trained professionals come out to your property and clean your sewer drains for you. No one wants to live with awful odors coming from your drains so let us come out and remove them. We have all the right equipment and expertise to get the job done fast and effectively!
Read More About Sewer Drain Cleaning »
Commercial Construction
We also provide our commercial clients with a full range of plumbing services. This may include all types of plumbing installations, repairs, replacements and maintenance services for restaurants, café's, schools, office buildings, churches, recreation centers, shopping centers etc.
Read More About Commercial Construction »
We Provide Services to the Following Cities and Towns in MN: