General Plumbing Repairs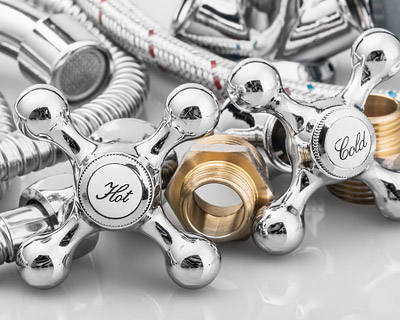 It's very common for general plumbing issues to arise in a home and when they do (no matter how small or big); they tend to throw your schedule out of gear. What adds fuel to the fire is the fact that it's not always easy to get a reliable, local plumber to come and tackle the issue exactly when you need him to. The one way to ensure that you do get plumbing help exactly when you need it is to keep the Right Mark number handy.
We are one of the most reputed companies in this field and cater to customers across Minneapolis and St Paul as well as in Edina, and Eden Prairie. Our customers know that when they hire our services, they will get a prompt response. We can handle all types of general plumbing issues including:
Faucet Leaks
This is a very common plumbing issue and one that most homeowners tend to ignore; it's because the problem isn't considered to be an emergency. At times, DIY enthusiasts may also try to fix the leak themselves, but many just don't have the knowledge, tools or the inclination to tackle the job on their own. It's always best to get a plumbing professional to handle all types of plumbing issues whether big or small.
Toilet Leaks
This is another general plumbing issue we provide services for. Toilet installations are made to last long, but since they see a lot of use, the different components in the toilet tend to wear out over time. When that happens, there can be malfunction in the form of a leak. In addition to toilet leaks, we can also unclog a toilet, replace worn out parts, or even replace the toilet if required.
Shower & Tub Plumbing
This is another common problem area in plumbing installations. A persistent leak in the shower head or even the faucet in the tub can be extremely annoying and it's a waste of water too. We can handle all types of shower and tub plumbing in an efficient manner. In most instances, the location of this plumbing tends to be in very difficult-to-reach spots and it takes a significant amount of skill and the right tools to do the job correctly.
Other General Plumbing Services
We are a very well-established company that handles all general plumbing jobs in a very expert manner. We use the latest technology and techniques to do the job right the first time around. Apart from the services mentioned above, we also provide services for:
Broken faucets
Clearing Blocked Drains
Grease Trap repair
Hot Water Repair
Sewer Pipes repairs
Broken/Burst Pipes
Gas installation & Gas Leaks
Noisy Plumbing
Others
For more information on any of these general plumbing services, simply call Right Mark at 952-758-6237. You could send us your queries via this Web form too. We assure you of prompt services and excellent solutions. Call us with your requirements.
We Provide Services to the Following Cities and Towns in MN: