Hot Water Heaters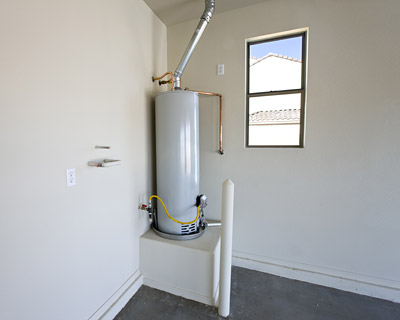 Every home will have some or the other type of hot water heaters. While most of these are made to be tough and hardy and last for a number of years without any trouble, there are times when they malfunction or stop working completely. At times such as these, you would need the services of an experienced and expert plumber that will provide prompt and efficient services.
If the hot water heater in your home isn't working the way it should, simply call us at Right Mark. We are one of the most reputed companies in this space and over the years have handled a large number of plumbing jobs for customers across Minneapolis and St Paul. We also service Edina, and Eden Prairie.
Regardless of what the problem with the plumbing system is, we can fix it for you quickly, efficiently and cost-effectively. No job is too big or small for us and our priority is always to provide you with solutions that work perfectly for you.
Why Do Hot Water Heaters Require Repairs?
Today, there are a large number of brands and models of hot water heaters and there are different types of issues that can come up. Sedimentation buildup is a very common issue and this is more prevalent in older water heaters. When water gets heated, different minerals such as lime scale, calcium and magnesium get deposited on the heater elements-this sedimentation can form on the burner & the insides of the tank.
Hot Water System - Maintenance
The one way to ensure that these issues don't crop up is to opt for our annual hot water system maintenance services. As part of these packages our expert gas plumbers will conduct a detailed check on:
The hot water heater and its components
The gas pipes that lead in and out of it
Check the burner
Signs of sedimentation
If you find that the hot water heater in your home isn't working the way it should, do not delay in calling us. Generally, good quality hot water heaters have a life of 8-12 years. This is dependent on its usage and how well it's been maintained. In most instances, property owners tend to defer getting issues in their hot water system fixed.
This can only aggravate the issue and can eventually cause the hot water system to fail completely. Apart from this, a system that's poorly maintained will also consume more energy and increase your utility bills.
Cost-Effective Hot Water System Services
Its best to prevent all these issues and this can be done very simply- by opting for hot water heater maintenance. We provide comprehensive installation, maintenance, replacement and repairs of all brands and models of hot water heaters. You will be pleasantly surprised to see how reasonable our hot water heater repair cost is.
For more information, simply call Right Mark at 952-758-6237. You could send us your queries via this Web form too. We assure you of prompt services and excellent solutions. Call us with your requirements.
We Provide Services to the Following Cities and Towns in MN: