Plumbing Services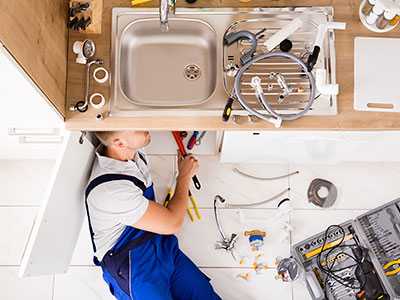 Almost everyone needs the services of a plumber at one time or the other. Plumbing issues have a way of cropping out of the blue. There are times when certain problems may be very sudden and you can't really predict when a toilet will crack or a pipe will burst. However, certain plumbing problems have distinct warning signs. For instance, if there is a drain block, you might notice there is a backup of water in the kitchen or bathroom sink, or even in the bathtub or shower.
When this occurs, most people just use a plunger and in most cases, that does the trick. However, there are times when the block is very stubborn and you have to call in a plumber to deal with the issue. Faucet leaks or even garbage disposal dysfunction or clogs are something that a skilled plumber will be able to deal with.
Regardless of what the plumbing issue is, you want to be sure that the residential or commercial plumber that you hire would be able to provide you the kind of services you need, at a reasonable plumbing cost. Right Mark is a company that provides excellent 'plumbing solutions to customers in and around Edina, Eden Prairie, Buffalo and Maple Grove, as well as Minnetonka, Rockford, Medina, Montrose, and Monticello.
Types of Services a Plumbing Contractor Provides
A skilled plumber will be able to deal with all types of issues and they provide a wide range of services such as:
RPZ backflow testing
Remodeling
Hydronic heating
Sewer drain cleaning
Boiler replacements
Commercial construction
Toilets and faucets
Water softener
General plumbing repairs
Sump pumps
Hot water heaters
Gas piping
Things to Consider While Choosing a Residential Plumber
Regardless of what the problem is, when it comes to choosing the right plumber, there are certain things you would have to keep in mind, such as:
Look for an insured, bonded and licensed contractor
Ensure that they have a good reputation and are experienced enough to handle the job
Check their references
Understand how they charge for their services
Ensure they are local to your area, as that will ensure you get quick services
Emergency Plumbing Services
When you choose a company like Right Mark for your work, you are assured of the best services. Experienced and well-established companies provide high grade services exactly when you need them. They use the best materials in their work and ensure that their workmanship is top-of-the-line.
In most instances these companies also have vehicles that are outfitted with GPS. This helps the company get in touch with their professionals without delay, and you get prompt services. The vehicles also have all the necessary equipment and materials and this helps complete the work quickly and efficiently.
They will also provide guarantees for their plumbing services. This is an indication of the credibility of the company. Once you have zeroed-in on a company, keep their number handy. This will give you peace of mind that a skilled plumber is on hand to solve all your plumbing issues.
"MORE ARTICLES"
Plumber
Toilet Repair
Water Heater Repair
Clogged Drains
Drain Cleaning
We Provide Services to the Following Cities and Towns in MN: