Plumber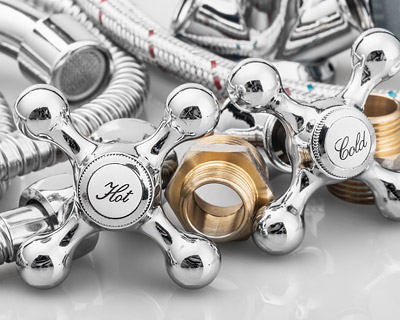 When you are looking for a plumbing company, you need to be sure about a few things. The company should be licensed, bonded and insured. It should also be local to your area; this is because plumbing issues can arise at any point of time and you would need a plumbing professional that would attend to the issues without delay.
Plumbing contractors should be able to handle all types of issues, big and small. You will also find that some plumbers handle only residential projects while others handle both, residential and commercial projects.
Right Mark is a company that serves customers across Minneapolis, Edina, Eden Prairie, Buffalo and Maple Grove, as well as Minnetonka, Rockford, Medina, Montrose, and Monticello.
Different Types of Plumbing Services
You would need to identify whether the plumber would be able to cater to your specific needs. Apart from that, it's also important to check how the company charges for their work- some charge by the hour, while others charge by the job. There are a number of services a credible and well-established plumber would provide, such as:
RPZ backflow testing
General plumbing repairs
Sump pumps
Hot water heaters
Remodeling
Toilets and faucets
Water softener
Gas piping
Hydronic heating
Sewer drain cleaning
Boiler replacements
Commercial construction
Plumbing is a very essential service for new builds, as well as for existing structures. The plumbing installations in a new build have to be planned well and it's important that you choose the materials with care. You will find there are a number of products available in the market and your plumbing contractor will be able to provide you advice about the different materials available and what their pros and cons are. That will help you make a more well-informed decision about what type of installations you should opt for.
Plumbing Maintenance Services
The other important thing about plumbing installations is that they require regular maintenance. Most plumbing companies offer regular plumbing maintenance contracts to their customers. As part of these services, they come over to your location and check all the plumbing installations and fixtures. If they find any potential issues, they will then inform you about it and fix them immediately. This prevents the issues from escalating, which saves you a lot of money and time in the long term.
Choosing the Right Plumbing Contractor
Choose your plumbing contractor with care. Ask people you know for referrals, and check the company's credentials. Ask the company to provide references and check with the previous clients about whether the contractor does a good job. That will help you understand whether they would be able to provide you the services you need.
Plumbing companies like Right Mark are very particular about the quality of services they provide customers, and ensure that the best materials and workmanship are used and that the job is completed within the stipulated time frame and to the 100% satisfaction of the customers. A credible plumbing company will also provide guarantees for their work.
"MORE ARTICLES"
Toilet Repair
Water Heater Repair
Clogged Drains
Drain Cleaning
Plumbing Services
We Provide Services to the Following Cities and Towns in MN: